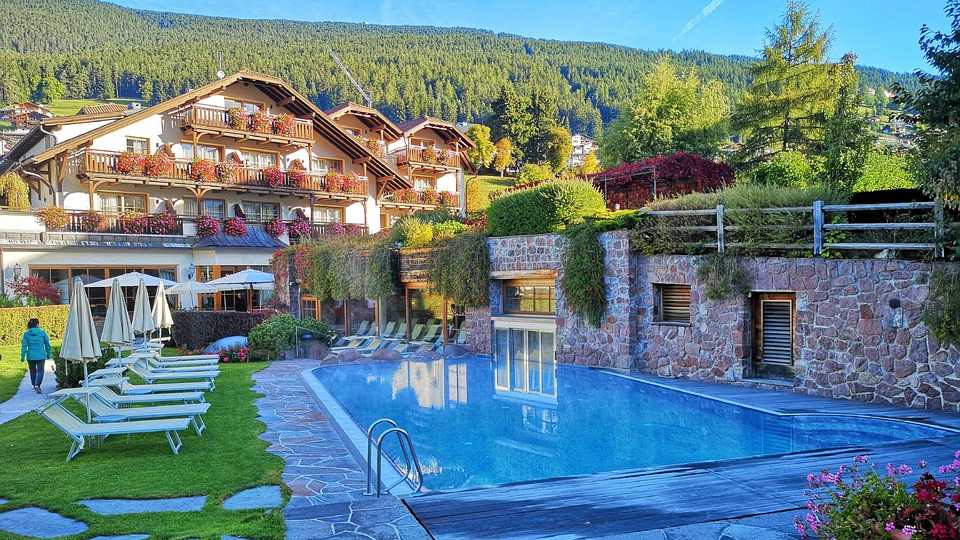 Swimming Pool – Credit: Pixabay
Swimming pools have become valuable home additions that helpyou enjoy and get the most out of your backyard-particulalry in the warmaer months. And yet, before you can frolick in there are a number of things to consider, starting with the construction and installation process.
A swimming pool is a significant investement. Therefore, not only do you have to ensure that it is a beneficial addition, but also that it will last long after installation is complete. As a result, it is best to factor all avenues of swimming pool acquisition into your planning as you set up budgets and timelines. This need makes the pool construction process a foundational aspect, both literally and figuratively.
So, with that in mind, understanding the swimming pool construction and installation process, can only be an advantage. Therefore, to bring that boon within your reach, this article outlines everything that happens when you construct a swimming pool.
Excavation: the builders must properly unearth the land you allot for the swimming pool before they can move to the next steps.
Safety Fencing: maintaining safety throughout the process is paramount. Therefore, the builders erect a fence that is easy to install and remove around your in ground swimming pool, that creates a protective barrier between the site and the rest of your home. The fence is made up of a climb-resistant transparent polyester mesh fabric, capable of withstanding up to 200 pounds of pressure.
Formwork and steel fixing: If construction occurs where a previous pool once was, the builders may alter the old pool's shape to a more modern design. Addditionally, they may change the stairs and add water features and swim outs to reflect your design specifications. Otherwise, if they are working in a fresh space, they will employ methods like steel fixing- where they fasten steel reinforcing bars to ensure that they stay in place- and formwork (like building fully formed inground and above ground pools) to create the pool's base structure.
Plumbing in shell: Pool plumbing must include a drain at its bottom as well as the necessary structure to certify safe water flow throughout. So, before moving to the next step, a professional plumbing company must test your pool's plumbing system using a hydro-staticpressure technique to make certain that there are no leaks.
Concrete pouring occurs: this step includes building simple forms where necessary, site preparation and double checking the concrete's composition to ensure that it meets the correct standards before pouring a smooth surface that makes up the floors. The concrete is also beneficial for the creation of necessary peripherals, including foundations, driveways or pathways.
Permanent fencing: once the basic structure is well in place and the concrete is setting, the builders may replace the temporary fence with a permanent one. If you don't have a fence installed yet, you can find a fence company in Avon to do the work for you.
Prepare the surface &select a finish for the interior basin: After setting, the builders must prepare the concrete surface to accommodate any finishes. The finish is what provides the smooth, decorative surface on your swimming pool's interior and can be tile, marble or paint.
Compliance inspection: Once all the steps are complete, an inspector must certify the structure's condition to meet outlined standards.
Fill the swimming pool with water: The final step involves filling the pool with water then applying the proper chemicals and testing it for safety. At this point, you may choose to learn how to properly treat the pool water yourself, or hire a professional pool maintnance company to do so on your behalf.
So, before you embark on the pool installation process, it is crucial to slect the righ pool builders to undertake the job. After all, their work will determine your pool's outcome and how long it will remain useable.